ECO INFORMATION
The Great Barrier Reef (and neighbouring Coral Sea) is known to have the greatest collection of coral reefs on earth and visitors come from all parts of the world to experience the wonder of its waters, islands, corals, fish and birds. CHARROA operators are even more privileged as the Great Barrier Reef is our home, our neighbouring environment and our place of work & recreation.
CHARROA Operators are committed to providing a service that reflects our responsibility to contribute to the protection of our environment and to pass on this rich heritage to future generations.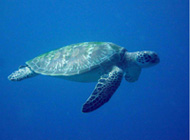 The Great Barrier Reef Marine Park was declared in 1975. It was listed as a World Heritage Area in 1981 for its natural significance. The Great Barrier Reef is listed under all four natural World Heritage criteria for its outstanding universal value. It is one of the largest marine protected area in the world encompassing 348,000 square kilometres, which is an area larger than Great Britain or about half the size of Texas. Under the World Heritage Convention Australia has an international obligation to protect, conserve, present and transmit this magnificent area for all future generations.
Visit UNESCO World Heritage Centre for more information
For the Great Barrier Reef Marine Park Authority (GBRMPA) to effectively manage such a huge and diverse area it has been divided into four sections.
The Far Northern section (85,700 square kilometres)
The Cairns section (37,000 square kilometres)
The Central section (76,930 square kilometres)
The Mackay/Capricorn section (144,770 square kilometres)
Visit GBRMPA Great Barrier Reef Marine Park Authority more information
Each of these sections have zones which dictate what activities may be conducted in that area. Snorkelling and Scuba Diving operators visit Green Zones, which are protected areas and are 'No Take' zones. Green Zones protect the biodiversity of these areas by protecting important breeding and nursery areas such as seagrass beds, mangrove communities, deepwater shoals and reefs.
Visit GBRMPA more zoning information
Interesting Facts on the Great Barrier Reef
The Great Barrier Reef is the largest natural feature on earth stretching more than 2300 km from the northern tip of Queensland to just north of Bundaberg. It is in fact a collection of about 2900 individual reefs and 900 islands or cays.
The Great Barrier Reef is a complex ecosystem, rich in biodiversity and provides habitats for a wide variety of plants and animals. It is home to approximately:
1500 species of fish
360 species of hard corals
One third of the world's soft corals
4000 species of molluscs (e.g. shells)
1500 species of sponge
800 species of echinoderms (starfish, sea cucumbers, sea urchins etc)
30 species of marine mammals (whales, dolphins, dugong etc)
Six of the worlds seven species of marine turtles
The goal of the Great Barrier Reef Marine Park Authority is to provide for the protection, wise use, understanding and enjoyment of the Great Barrier Reef in perpetuity through the care and development of the Great Barrier Reef Marine Park.
What can visitors do to help protect the Reef?
When you are diving or snorkelling we encourage you to adopt the following practices:
Move slowly and deliberately in the water, relax and take your time - avoid rapid changes in direction.
Avoid making sudden or loud noises underwater.
Avoid leaning on, holding onto, or touching any part of the reef.
Photographers - please do not hold onto or touch the reef.
Avoid touching the walls of semi-confined areas (for example, small swim throughs or overhangs) - never squeeze through a small area.
Avoid kicking up and disturbing the sand, if you're over a sandy area.
Avoid touching any animals or plants.
Avoid feeding fish.
Stay more than one metre away from giant clams.
Keep clear of free-swimming animals (such as turtles, whales, and sea snakes). In particular, you must not chase, ride, grab or block the path of these animals.
Do not wear gloves as you are more likely to touch the coral.
Do not collect any shells, coral or 'souvenirs', whether they are dead or alive.
Avoid relocating any marine life - particularly when taking photos and filming.
Collect all litter from the Reef, even that which isn't yours.
Marine Parks Legal Requirements
You must not damage, collect or otherwise 'take' coral, including dead coral, and protected shell species (e.g. triton snail, giant clam) in the Great Barrier Reef Marine Park unless you have a Marine Parks permit.
Note: 'Take' includes removing, gathering, killing or interfering with, or attempting to take. There may be special arrangements for Traditional Owners.
You must not approach closer than 30 metres to a whale or dolphin if you are in the water. If a whale or dolphin approaches you while you are in the water, move slowly away, do not touch or swim towards it.
Tourists visiting the Great Barrier Reef contribute to the management of the park by paying an Environmental Management Charge. These funds are collected by the Great Barrier Reef Marine Park Authority and directed towards management, education and research in the Great Barrier Reef Marine Park.
Visit GBRMPA more Permit and Environmental Management Charge information
References
Great Barrier Reef Marine Park Authority 2000, Tourism Operator's Handbook for the Great Barrier Reef, Great Barrier Reef Marine Park Authority, Townsville.
THE CORAL SEA CONSERVATION ZONE
The Coral Sea is internationally recognised for its rich biodiversity and important heritage values. In May 2009, the area of the Coral Sea under Australia's jurisdiction was declared a Conservation Zone to provide interim protection while the area is being assessed for possible inclusion in one or more Commonwealth marine reserves.
The Coral Sea Conservation Zone covers approximately 972,000km2 of Australian waters and seabed east of the Great Barrier Reef Marine Park (GBRMP), out to the edge of Australia's Exclusive Economic Zone. It is the second, and largest, marine conservation zone declared under the Environment Protection and Biodiversity Conservation Act 1999 (EPBC Act). The Heard Island and McDonald Islands (HIMI) Conservation Zone was established in the Southern Ocean in 2002.
The environmental significance of the Coral Sea lies in its diverse array of coral reefs, atolls, deep sea plains and canyons, and the extent to which the region's natural and heritage values have remained relatively undisturbed by direct human impact.
Recent international studies have highlighted that the Coral Sea is one of the last remaining areas of the world's oceans where large-scale and biologically rich ecosystems remain relatively intact.
The Coral Sea also has important heritage significance, being the location of a number of historic shipwrecks and of major naval conflicts of World War II.
By declaring a conservation zone in the Coral Sea, the Australian Government is demonstrating its commitment to protecting one of Australia's most biologically diverse and undisturbed marine environments.
Certain activities within the Coral Sea Conservation Zone will require a permit under the Environment Protection and Biodiversity Conservation Regulations 2000.
These activities include:
Commercial tourism activities - including charter fishing, sightseeing tours, SCUBA diving and snorkelling tours (but not including commercial fishing)
Scientific research
For more information contact the Department of Environment, Water, Heritage and the Arts